Maison wasabi is a young French vertically-integrated start-up. This concept means that all the company's activities can be managed in-house. Maison wasabi owns its own workshop and all its support functions are also in-house so that it can offer a range of high-quality products at the best price.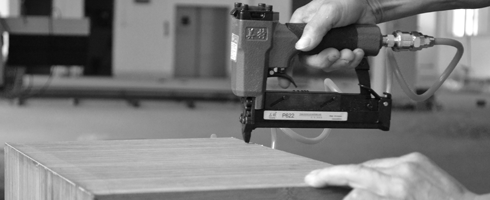 WHY HAS PRODUCTION BEEN INTEGRATED ?
It was important for us to be able to manage everything in-house. Outsourcing would mean we could not guarantee to be able to react in the best way to satisfy our customers; we really want to offer an experience that starts in our workshops and ends in your living room. We also want to know each person who works for us so that we can adapt the production processes to our needs.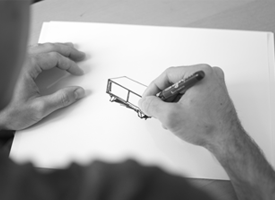 WHO DESIGNS THE FURNITURE ?
The furniture is designed by our own designers. Maxime Roumi, founder and designer, is mainly responsible for the furniture whereas Xavier Pérenou looks after all the accessories and children's section. Our designers are sensitive to the manufacturing techniques and materials used. The furniture and accessories have been designed for daily use and maximum comfort.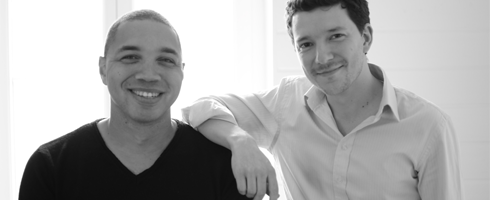 HOW DOES IT GET TO ME ?
We work with a carrier that delivers all our products throughout France. If you have selected quick delivery, you will receive your furniture within 8 to 10 days; the carrier will call you to arrange a delivery time. For deliveries within 6 to 8 weeks, the furniture comes straight from our workshop and is brought by container, then delivered to you under the same conditions.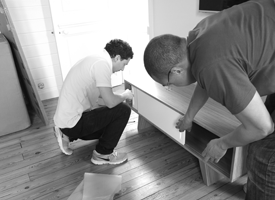 HOW DO THE PRODUCTS END UP ON LINE ?
Our designers devise and manufacture each of our products. Once the product is finalised, production is started and the product is brought to France. We have a warehouse in France so that we always have products in stock. The product is then photographed then put on line on our website.