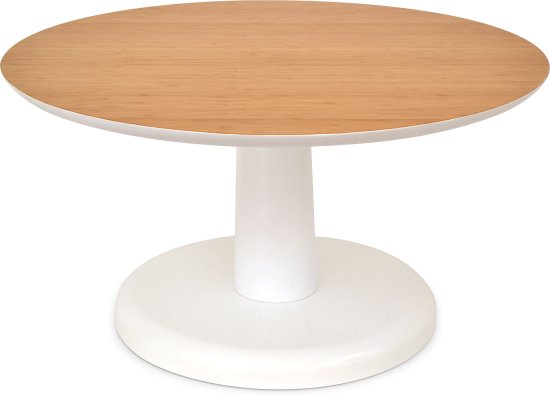 Deming
coffee table
STANDARD OPTION
CUSTOMIZE ME! OPTION
ADD TO CART
CUSTOMIZE ME!
No worries, free returns !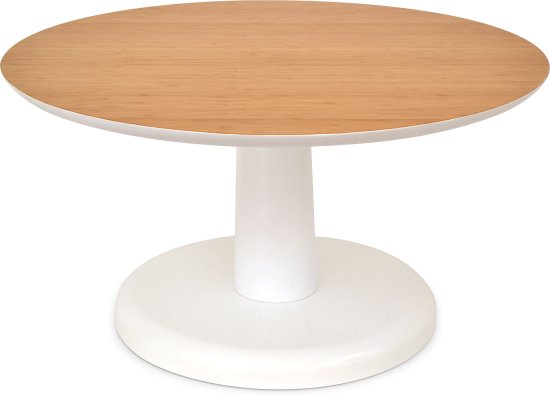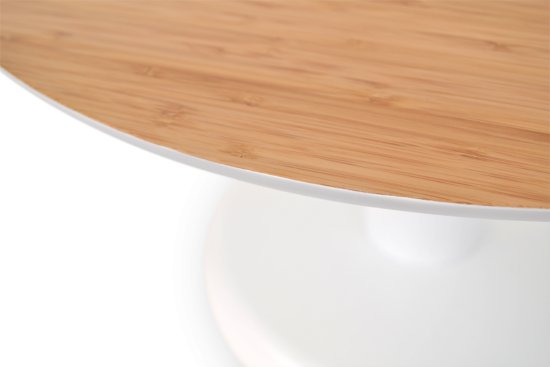 FEATURES
Dimensions
CARE
CONDITIONS & SHIPPING
The Deming coffee table is a designer coffee table with a unique shape in a very contemporary style. Its size means that you can use it either as a side table or a coffee table in a small living room. The Deming table is multi-purpose and will fit in easily in an interior. It is 65 cm long and deep and 32 cm high. Its round shape is ideal and it can be combined with a different coffee table or paired up with another Deming coffee table. There are many ways of using this small, very practical and fun wooden table as part of your décor. The top of the coffee table is natural colour with only a protective varnish to make it easy to use on a daily basis; the table leg has 5 layers of lacquer giving a perfect finish and excellent quality.

The Deming coffee table has been designed in-house and manufactured by us in our workshop with our unique expertise. Indeed, this coffee table is made entirely from solid bamboo, which makes it very sturdy with a soft, smooth material that withstands the marks and knocks of daily life. It is easy to maintain; just use a soft, damp cloth to remove dust and frequent marks.

Whatever the style of your interior decoration, the Deming coffee table will go well with your existing furniture. This coffee table is produced in white or black so that you can adapt it to your tastes and style of home décor. Combined with another coffee table, the Deming coffee table will be perfect as a side table next to a settee with a few accessories. In addition, the Deming coffee table is delivered fully assembled!
> L40 x P40 x H32 cm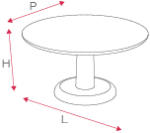 > Maison Wasabi products are easy to maintain, requiring little cleaning; just use a soft, damp cloth to remove dust. The varnish and lacquer on surfaces prevent stains and protect against the knocks of daily life, giving a durable and long life piece of furniture.

> Free returns
> 8 days to change your mind
> 100% secure payments
> Shipping within 8 to 10 working days