Maison wasabi is also a furniture shop in the centre of Paris. We will be delighted to see you in our showroom and introduce you to our range of designer accessories and furniture.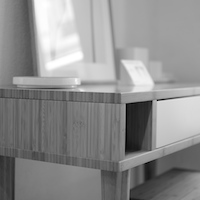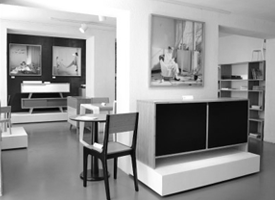 WHY DOES AN E-TRADER HAVE A REAL SHOP ?
It was important for us to be able to let people discover our furniture "for real". We manufacture wooden furniture and we wanted therefore to offer a furniture shop. The showroom covers 75m2 and enables us to display all our products in different colours. Here is an opportunity to come and discover the material and touch the furniture so that you can recognise the quality and the effect.
WHERE IS THE SHOWROOM ?
The showroom is right in the heart of Paris in the Marais district (metro St-Sébastien - Froissart, line 8). We decided to establish our furniture shop in Paris to respond to demand but also to create a rallying point around the brand.
The shop is at 6 rue du Pont aux Choux - 75003 PARIS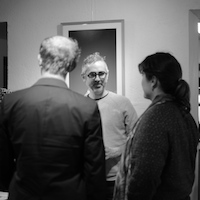 WHAT ARE THE TEMPORARY EVENTS ?
We regularly organise exhibitions in our showroom to showcase artists. Photos, paintings, collages: we like to put our furniture face to face with different styles. Follow our news on Facebook so that you are aware of the exhibitions as well as the varnishes!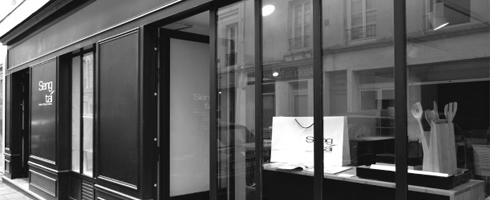 WHEN CAN WE GO THERE ?
You can come to the showroom Mondays to Saturdays from 11.00 to 19.00: we will be delighted to welcome you and advise you. You can also call us directly if you have a question: +33 (0)9 82 38 43 58 or send us an email: info@maisonwasabi.com