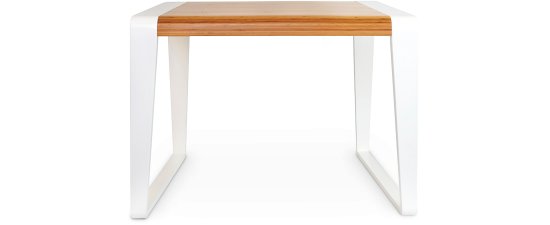 Anka S
dining table
STANDARD OPTION
CUSTOMIZE ME! OPTION
ADD TO CART
CUSTOMIZE ME!
No worries, free returns !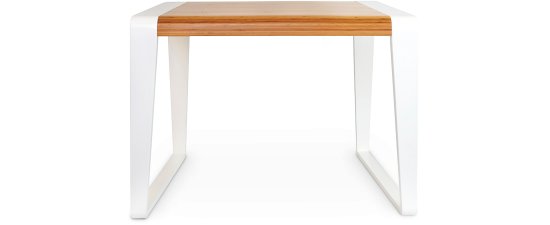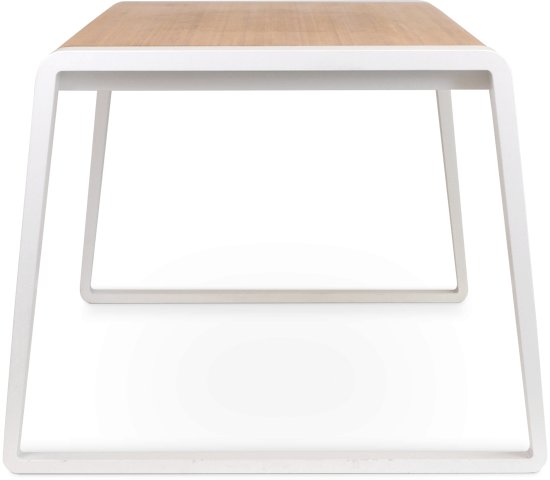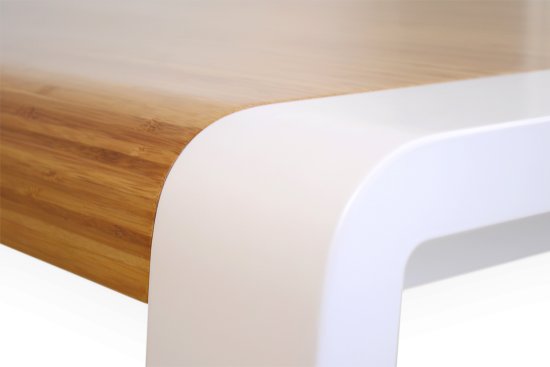 FEATURES
Dimensions
CARE
CONDITIONS & SHIPPING
For small spaces or to be tête-à-tête over a meal, the Anka S table is ideal. The Anka dining table range is available in several sizes so you can choose the one to suit your customs and desires. This table is adorable thanks to its size and is very practical for small dining rooms or your kitchen area. The Anka S table is 85 cm long, 97 cm deep and 74 cm high. It can therefore seat 2 people at most. Its top is natural colour and its legs have 5 layers of lacquer; this table is available in black or white. The honey colour of the top will create a warm feel in your kitchen or dining room, giving a good atmosphere as you eat.

The Anka S dining table has been designed in-house and manufactured by us in our workshop with our unique expertise in bamboo. It is a very sturdy and robust material. The Anka S dining table can take any weight and has been designed to meet your daily needs. This table is very easy to maintain and will not stain; to clean it, just use a soft, damp cloth. You will remove dust and the marks of everyday use in just a few seconds.

The Anka S table will be perfect combined with Anka chairs. The chairs are part of the same range and have a similar design for a combination with no false notes. The whole will provide a contemporary, modern feel to your dining room or kitchen in order to give character to your interior decoration.
> L85 x P97 x H74 cm

> Maison Wasabi products are easy to maintain, requiring little cleaning; just use a soft, damp cloth to remove dust. The varnish and lacquer on surfaces prevent stains and protect against the knocks of daily life, giving a durable and long life piece of furniture.

> Free returns
> 8 days to change your mind
> 100% secure payments
> Shipping within 8 to 10 working days